---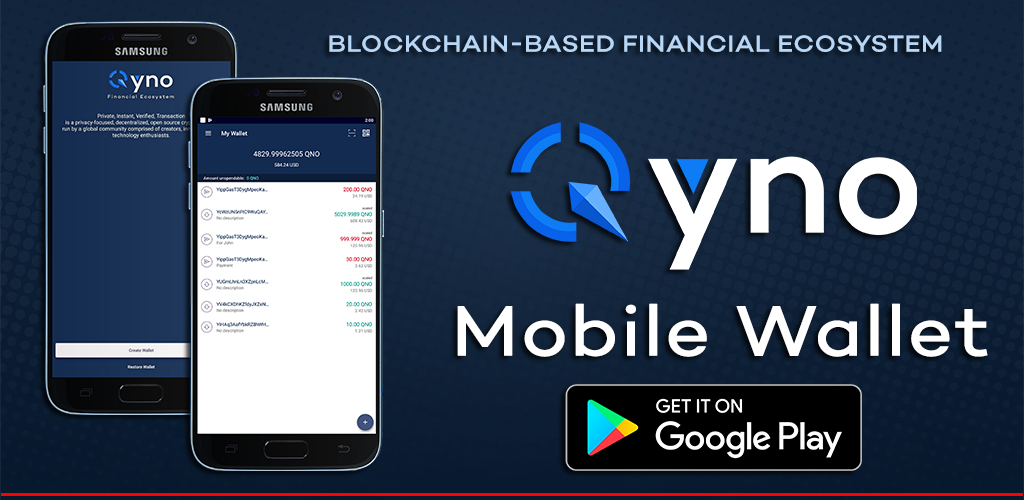 After weeks of development and hard work we our team of developers and our partners are ready to present v1.0.0 of Qyno Mobile Wallet for Android that is now available on Google Play.
This represent the first step towards the mass adoption of QYNO Coin as a high performance digital currency and we made a small step to the Qyno is a blockchain-based financial ecosystem
The current version is just a simple mobile wallet that will be used as foundation for feature development's. Our team is already working on the next version that plan to have more features and improvements. Everybody should understand that we are talking about a true mobile wallet and not an application the is an extension of a web wallet or similar.
Download now and share your feedback: https://play.google.com/store/apps/details?id=qyno.org.qynowallet
While we will continue to update and improve the mobile wallet we will also start the development of Q-PayGate that will be our payment gateway.